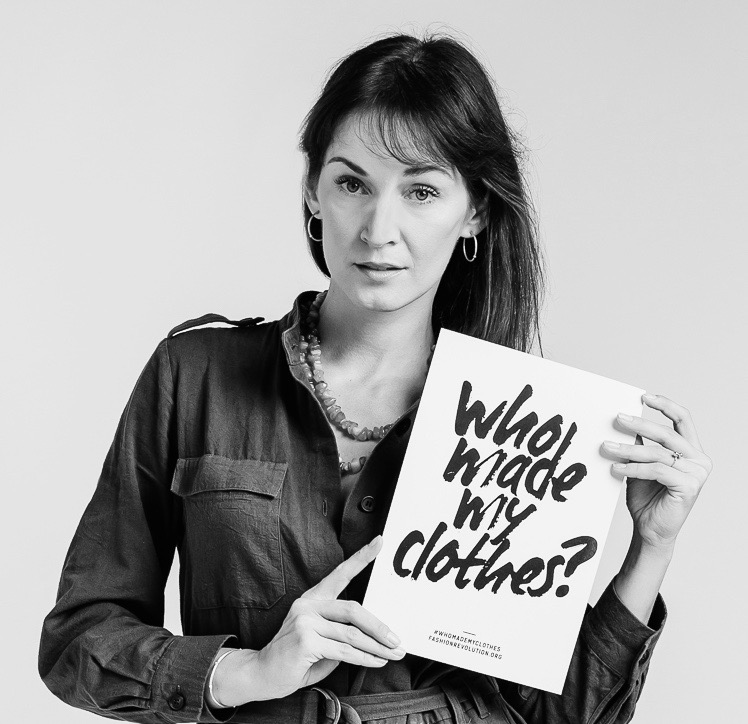 Datum:
Freitag 24. Jan 20
Uhrzeit:
8:30 - 10:00 Uhr

Gastgeber:
Creative Mornings DUS, Rotonda Business Club
Referenten:
Lisa Kunst, CreativeMornings DUS und Dr. Monika Hauck, Managing Director WHU Entrepreneurship Center
Veranstaltung für Ihren Kalender
Fashion is deeply rooted in culture and our individual perception of identity. However, clothes we choose to wear often do not align with our values. In the 21st century, consumerism and fast fashion got woven in the fabric of our culture. While fast fashion democratized fashion and allowed everyone to communicate through clothing regardless of their economic backgrounds, the modern fashion industry came with major social and environmental costs. According to the United Nations Environment Programme (2018), the fashion industry produces 20 percent of global wastewater and 10 percent of global carbon emissions, which is more than all international flights and maritime shipping. The industry is also known for its poor working conditions and gender-based inequality, which remains a problem from the highest levels of management to the factory floor, making fast fashion also a feminist issue. There are numerous people involved in the process. Hence, every piece of clothing carry its story, the story of its origin. As consumers, we are constantly voting with our wallets and by a simple act of asking a question, "who made my clothes" we can start a revolution.
Dr. Monika Hauck is a social activist, entrepreneur and Open Innovation researcher. She is a Director of the Entrepreneurship Center at WHU Otto Beisheim School of Management, where she supports startups and corporate innovation initiatives. Monika is a strong proponent of sustainable and inclusive entrepreneurship in the fashion industry and is a City Ambassador of a British social enterprise Fashion Revolution. Born and raised in Lithuania, she experienced the breakdown of the Soviet Union and could observe the effect that communism system had on culture as well as societal relation to fashion and crafts. Monika stated traveling the world at the age of fifteen working as an international fashion model. Now after ten years of a break, she is returning to the fashion industry with a purpose to promote more transparent, sustainable and inclusive fashion production and consumption practice. Combining her interest in fashion, sustainability and innovation, Monika recently founded Change-Room.org, a knowledge and community platform, which connects sustainably driven fashion entrepreneurs and innovators with conscious consumers as well as established businesses.
The talk will be held in English.
Ablauf:
8:30 Uhr
Ankunft / Registrierung
9:00 Uhr
Begrüßung durch Sabine Falke, Clubmanagerin Rotonda Business Club
Lisa Kunst, Gastgeberin von CreativeMornings DUS
Im Anschluss:
Vortrag von Dr. Monika Hauck mit offener Diskussion
Diese Veranstaltung ist Kostenfrei.
Ticket für Mitglieder: